Cristian Herrera

IN RESiDENCE

at the School

Institut Bosc de Montjuïc

http://www.artbarcelona.es/artnou/es/artista/cristian-herrera/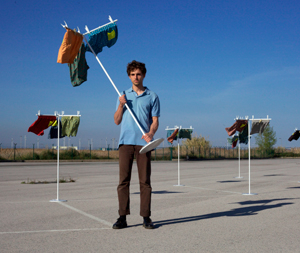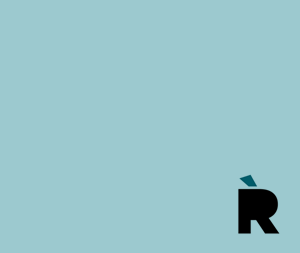 Cristian Herrera (Barcelona, 1988) holds a degree in Fine Art from the University of Barcelona. At present, she works as a freelance product designer. In 2017, she was invited to develop a design for the DEMO (AdiFAD) design festival in cooperation with Jorge Penadés, Guillermo Santomà, Toni Arola and Curro Claret, among other designers. She was also invited to take part in the group exhibition Poder ser at the Museu del Disseny de Barcelona (Barcelona Design Museum), along with other emerging designers. The winner of the 2014 Miquel Casablancas Prize for Dividir una montaña, she organises a children's workshop at Sant Andreu Contemporani, as part of the Fènix i el Camí de Foc education project, directed by Antoni Hervàs. Sant Andreu Contemporani also published her work Salvar un elefante (2013) along with the notebooks of six other emerging artists.
Cristian Herrera works mainly in video and installation, though often as the result of a previous performative action. Her practice reveals an interest in interrelating with a given context through poetic challenge and daring, creating actions imbued with what we might call "domestic epic". Some of her actions entail hard, even extreme confrontation with the natural environment (whether it be the sea or a snowy mountain), and introduce, not only the concept of risk, but also, at times, the idea of the absurd. Herrera carries out these actions alone or with close collaborators, using material she finds around her, always within a logic of self-sufficiency. Taken together, her work transmits a way of understanding art as a space to champion a romantic ideal and, also, as a place for resistance, from which to generate dysfunctions and procedures that question hegemonic thought.
Biography written in 2017
School Institut Bosc de Montjuïc
https://boscmontjuic.wordpress.com
This is the first participation of the Bosc de Montjuïc in the program, by the hand of a group of secondary students of ESO.
/
Secció d'Institut Bosc de Montjuïc is a secondary school section that forms part of a complex of cultural and educational facilities located on the flanks of Mount Montjuïc. Established in 1997 near the centenary Bosc school, the centre implements an educational project aimed at using the social, cultural and natural qualities of its immediate environment to enrich pupils' educational experience.
Presentation written in 2017
Participants
Students 2nd of ESO:
Fernando Asensio, Javiera Beltrán, Gino Benetti, Paula Campoy, Adrià Diaz, Alejandro Fernández, Alexander Garcia, Iris Giménez, Arnold González, Hostyn González, Sara González, Pau Guijarro, Shiomara Jaramillo, Brian Martínez , Sergi Martínez, Abdul, Muhammad, Iker Sánchez, Roman Temirov and Idalmis Vilanova
Teachers:
Núria Llopis, Ramón Belastegui and Rafael Rodríguez
Curation and coordination:
Mercè Jarque and Jordi Joan Clavero (Fundació Joan Miró) and Alexandra Laudo (Curator Espai 13) 
Directed by:
Culture Institute of Barcelona
Barcelona Education Consortium