Constanza Brnčić

IN RESiDENCE

at the School

Josep Comas i Solà

www.constanzabrncic.net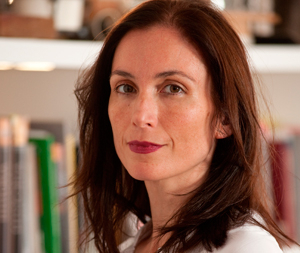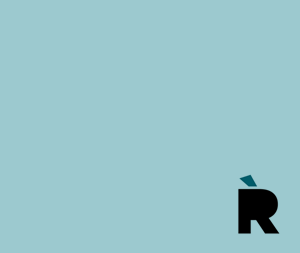 Constanza Brnčić (Buenos Aires, 1974) is a choreographer and dancer. She has been developing her particular vision of the body and of performing for 20 years. She trained in contemporary dance, new dance and the theatre in New York and during her travels through Europe. She holds a BA in Philosophy and an MA in Contemporary Thinking, both awarded by the Universitat de Barcelona. She is currently pursuing a PhD in Contemporary Philosophy and the Classical Tradition, writing her thesis, supervised by Josep Maria Esquirol, on the subject of "Expression and Otherness in Merleau-Ponty".
She soon became interested in Body Weather, an artform developed by the Japanese choreographers Min Tanaka and Hisako Horikawa, in which the body is seen as a multiple and changing entity. This aspect of her oeuvre is also influenced to a significant degree by the work of the American choreographer Lisa Nelson on perception and composition (Tuning Scores).
In 2000, she founded the Associació Cultural La Sospechosa, with which she has pursued numerous projects that all form part of her research into the relationship between the body and the surroundings, and the connection between teaching and learning. Also common to these projects is the fact that they seek to place artistic action in unusual contexts in order to generate critical thinking on the social role of art and in particular of the performing arts.
She works in a range of fields and formats, including creating for the stage, performing – as a dancer with companies such as Raravis / Andrés Corchero and Rosa Muñoz (1996-2009) and Malpelo (2002/2004) – and choreography, as well as social projects in diverse settings (hospitals, schools, prisons and groups of non-dancers) and projects in the realm of improvisation. She currently combines her creative work with teaching Composition and Improvisation on the Choreography degree course at the Conservatori Superior de Dansa, and as a guest teacher at the Escola Superior d'Art Dramàtic (Institut del Teatre).
Biography made in 2018
School Josep Comas i Solà
www.inscomasisola.cat
Erick Beltrán and Mireia c. Saladrigues, Daniela Ortiz, Jeleton, Toni Mira and Anna Pantinat have pursued their creative processes during IN RESiDENCE at the school, which is now participating for the sixth time in the programme, doing so with a group of pupils in the third and fourth years of compulsory secondary education. 
/
The Institut Comas i Solà (Trinitat Vella, Sant Andreu) was created in 1990 in response to pressure from residents keen to ensure that local youngsters did not have to travel to other neighbourhoods in order to pursue their secondary education. The centre is named after Josep Comas i Solà, an astronomer who popularised science and promoted modern astronomy in Catalonia and was also the director of the Fabra Observatory. 
Presentation written in 2018
Participants
Students (3rd & 4th ESO)
Zaida Sánchez Barquero, Mansoor Asam Zaman, Yostin pérez Vargas, Waqar Mohammad, Jesffryes Baca Hernández, Richard Ferreras Rodríguez, Laura Peralta Olivarez, Natalia Donaire Collado, Kimberly Nahomi Abreu Santiago, Carlos Mendoza Gómez, Gian Carlo Bayuelo Gil, María Raza Paravenn, Carlos Nicolae, Yeirelis  Morillo Fernández and Isma Noor
Teacher
María Ángeles Rivero 
Curation and coordination
Graner - Mercat de les Flors
Management:
Institut de Cultura de Barcelona
Consorci d'Educació de Barcelona
Territori Pla de Barris