BTOY

IN RESiDENCE

at the School

Lluís Domènech i Montaner

www.flickr.com/photos/btoy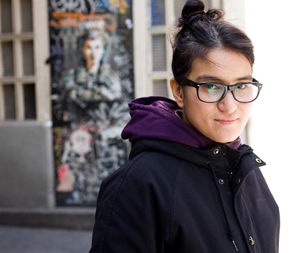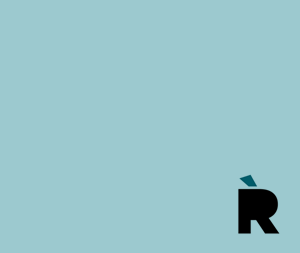 Andrea Michaelsson, born in Barcelona and known, above all, as BTOY - her name as a street artist - has created stencils and street paintings since 2001. Her murals, prints and canvases, which often feature iconic women from pop culture, are found on streets and in galleries in Barcelona, London and Paris, amongst many other European cities, as well as in South America and even Indonesia.
Trained as a photographer - a practice that she always employs in the creative process of creation - she later began painting in the street, and this was where she learned the secrets of technique and materials from her fellow street artists. Although she has produced many works in the urban space, it is in the studio that she conducts her research and creates her stencils and posters, and that is why she describes herself as a visual artist.
She is interested in the street as canvas, and it is in this environment that she finds a context and textures in which to insert her images. The street, she says, "is not just painting, it also involves finding a new place", and this drives here to travel and to walk around her home time in search of just the right support.
Hollywood divas from the nineteen-twenties to the forties, "flappers" as archetypal free women and geishas are amongst the motifs she uses to embellish the city, an opportunity to bring art out of the gallery and make it available to all.
Biography written in 2015
School Lluís Domènech i Montaner
www.domenechimontaner.cat
The school took part in the sixth edition of EN RESiDÈNCiA (2014-2015) with the fine artist Francesc Torres. A group of third-year ESO compulsory secondary education pupils is participating in this year's edition of the programme.
/
The Institut Domènech i Montaner opened its doors to pupils in the 1996-1997 academic year. It describes itself as an education centre open to its local environment that seeks to form socially competent people who embrace the values of solidarity and respect for difference. 
Participants
Students 3rd of ESO:
Maria Amor, Nerea Barnés, Jean Pierre Benítez, Carla Bueno, Paula Bueno, Mireia Crespillo, Marta Fernández, Mahí García, Ana Herrera, Alba Hurtado, Oscar Hurtado, Patrizha Maquimot and Gemma Ortega
Teachers:


Toni Escrig (technology), Irene Nieto (social and coordinating 2nd cycle of ESO), Teresa Coquard (head of studies) and Amparo Brull (director)
Curation and coordination:
MNAC – Museu Nacional d'Art de Catalunya
Directed by:
Culture Institute of Barcelona
Barcelona Education Consortium