Beatriz Fernández

IN RESiDENCE

at the School

Pedralbes

https://artaspoderosa.wordpress.com/portfolio/360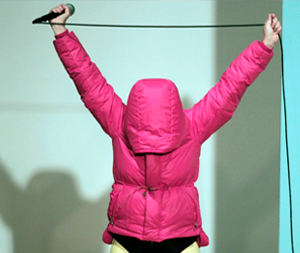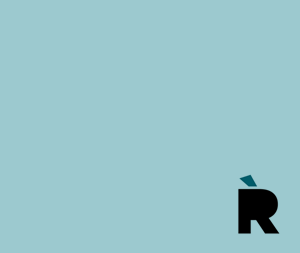 Bea Fernández, is a dancer, choreographer and curator (Ponferrada, 1968). She works with artists such as Carmelo Salazar on research and creativity processes for pieces that place a lot of emphasis on body movement. She is co-founder of the Las Santas group, together with Mònica Muntaner and Sílvia Sant, with whom she opened La Poderosa - Espai for dance and its derivatives. She is interested in the concepts of space, time, body and identity; her project works on raising awareness of the things we do unconsciously (speaking, moving around in everyday life) as a tool for transformation. Bea sent us this introductory text:
"From a very young age, I had a strong desire to dance. I graduated from the Institut del Teatre in Dance and Choreography and, shortly afterwards, I was dancing professionally with Danat Danza, touring the world, from one theatre to another, where I learnt a great deal and also got worn out.
For a long time, I lived and studied in the Big Apple, and that marked a before and after in everything, my life and profession.
From then on, I started to work with other artists and to do my own work, especially with Carmelo Salazar, who has become a constant in my progress, developing research processes and creating pieces that place a lot of emphasis on how the body moves.
I am the co-founder of Las Santas, together with Mónica Muntaner and Silvia Sant. We formed La Poderosa - A Place for Dance and its Derivatives, a project that is still going strong after 16 years, stirring up our closest circles.
After having immersed myself in the memory of a performer and the body of a dancer, as a living archive of the works of others, with pieces such as Los que se ven entre sí; Tres personas todos, los cuerpos, and Restos de mis series, I worked on Muy experimental through laboratories and meetings with students and professionals, bringing into play tools that stimulate perception, attention and decision on stage and in real time.
Those years of research led to the creation of Este lugar [This Place], working in collaboration with Oihana Altube and Clara Tena.
I am now working on the dissemination of knowledge about, and the score of, one of my first solos (Escorzo) with Marina Colomina, with the hope of combining two intergenerational artistic and choreographic perceptions and reviving experiences through action.
At the moment, my attention is focused on Estela, a three-year-old child that has changed my life, and from there I am practising multi-focus and unfocused attention, which I am really interested in."
Presentation updated in September 2019
School Pedralbes
www.institutpedralbes.cat
Its first participation in the programme will be with 4th year ESO students.
/
IES Pedralbes (Pedralbes, Les Corts) was founded in 2019, with the merger of two neighbouring secondary schools, Ausiàs March and Joan Boscà, which had taken part in the IN RESiDENCE programme on four occasions, with Nutcreatives, Mònica Roselló, Marc Larré and Misiondivina.
Presentació actualitzada el setembre del 2020
Participants
Students 4th of ESO
Rubén Alvarez Manzano, Quim Aubach Masip,Edurne Ballesteros Roda, Ainara Coria Carnero, María José García Montoya, Najlae Haddad, Georgina Hidalgo Muñoz, Claudia Lidón Boullón, Ada Llopis Perelló, Anna López Sánchez, Laia Marín Palomino, Hajar Ouacha, Rosita Revollo Espada, Rubén Rosales Andino, Julia Sanchez Garcia and Jordi Sánchez Martínez
Teachers
Ramon Güell and Blanca Pérez-Portabella
Curation and coordination
La Caldera
Directed by
Institut de Cultura de Barcelona
Consorci d'Educació de Barcelona
Residence tied to Poetry Barcelona 2020