Agnès Pe

IN RESiDENCE

at the School

Vall d'Hebron

agnespe.bandcamp.com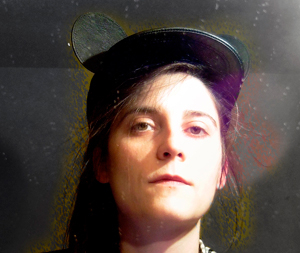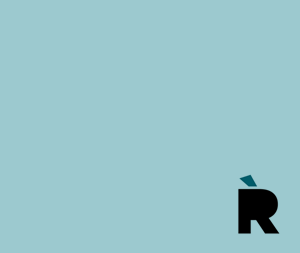 Agnès Pe (Lleida, 1985) holds a BA in Audiovisual Communication and followed the MA course in Social Communication at Universitat Pompeu Fabra. She pursued some of her studies in Mexico City.
A researcher and self-taught musicologist, she is interested in the exception, that which brushes up against the social margins, and particularly in the environment that generates audio content via the Internet (prosumers), such as the remix and the cut-up. She works with sound as a physical material and disregards any limitation imposed by musical genres or styles. Her audio production seeks new ways of relating to the elements that she recomposes using atonality, altered melodies and strident textures. Fundamental characteristics of her oeuvre are her boundless curiosity, interdisciplinary practices, the limits of the context and the deceptive stance she adopts towards the various elements with which she works. Speeded-up classical, symphonic eurodance, punch melodies, black midi, happy slapped, terminal punch, humpatech, crossover thrash, no genre, midtechno, hardlaptop and powermid are just some of the labels that could be used to define her music.
She has done concerts and auditions at CA2M (Móstoles),the Reina Sofía (Madrid), MACBA (Barcelona), MediaLab Prado (Madrid), Piksel Festival (Bergen), Larraskito (Bilbao) and Tabakalera (Sant Sebastián). She contributes every year to the Zarata Fest: Festival de Música Extraña, the main venue for which is in Bilbao. She has worked on the sound postproduction for a number of films and theatre pieces. She has been awarded grants for residencies at Nau Estruch (Sabadell, 2016), El Ranchito Matadero (Madrid, 2017), URRA (Buenos Aires, 2017) and Homesession (Barcelona, 2018). She currently runs the Mitt Paté plunderphonia and kitsch sound programme on Radio On, based in Berlin.
Biography made in 2018
School Vall d'Hebron
www.xtec.cat/iesvallhebron
The Institut Vall d'Hebron participated, with the visual artist Margarita Andreu (1953-2013), in the second edition of IN RESiDENCE (2010-2011) and is taking part in this new edition with a group of pupils in the first year of compulsory secondary education.
/
The Institut Vall d'Hebron is housed in a Modernista building dating from the early 20th century that was originally designed by Enric Sagnier i Villavecchia as an orphanage and was then converted into an education centre during the 1970s. Situated near Collserola Park, the school offers one of the broadest ranges of teaching in the city of Barcelona. 
Participants
Students (1st ESO)
Luz Melinda Acosta deL Carmen, Christian Agudo Niño, Carlos Manuel Amaya Bustamante, Damaris Estrella Angelino Anyoza, Alejandro Benedicto Suárez, Alex Bertran Palomino, Diego Bravo Vela, Melanie Lizeth Chicaiza Panchi, Judit Fernández Cerrato, Jhon Janer Galeano Pastas, Anastasiia Hrytsan, Jensi Sarai Murillo Martínez, Kevin Pisa Alacid, Kiana Carolina Quiñones Espinal, Melany Sellán Maldonado, Arnau Uclés Conde and Claudia Noelia Zabala Mansilla
Teacher
Jordi Biendicho 
Curation and coordination
L'Afluent
Management
Institut de Cultura de Barcelona
Consorci d'Educació de Barcelona
Territori Pla de Barris