The Project /

TEAMS OF MEDIATION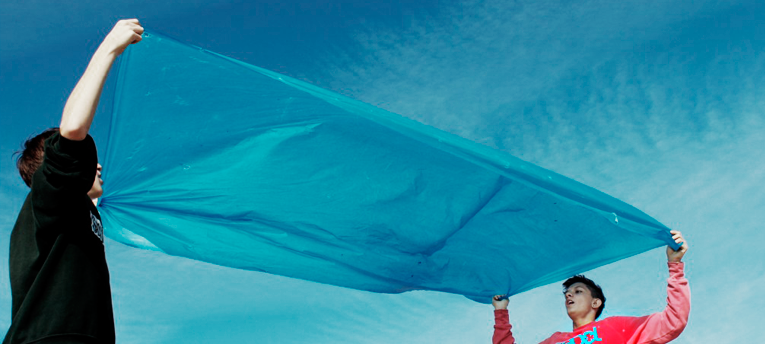 EN RESiDÈNCIA is based on the commitment to the mediation. Indeed, each residence requires a mediation team involved that, along with the creator and teacher, is capable of connecting the field of creation with the school context and with the cultural system of the city.
It is up to mediation teams to curate (proposing the creators who will carry out works in residence at the schools) and coordinate each residence. Therefore, the mediation teams manage each residence in all its complexity, solving in every case the tension between process and work, creation and presentation, and opening up new possibilities to teachers, artists and students, in a context chaired by uncertainty and by the need to address the processes changing the usual perspective.
That is why the Institut de Cultura de Barcelona and the Consorci d'Educació de Barcelona cooperate with teams with long experience in the field of mediation between culture and education.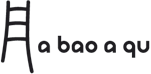 A Bao A Qu is a non-profit cultural association devoted to designing and implementing projects that link artistic creativity and education. Established in 2004, the group introduces creativity at schools and colleges through the work of filmmakers, photographers, artists and other creative guests. There outstanding projects so far include  "Cinema en curs" and "Fotografia en curs", devoted to film and photography, respectively, and the European project "Moving Cinema". The group has also worked with major museums and cultural facilities: Barcelona Centre for Contemporary Culture (CCCB), the Galician Centre for the Arts and Image (CGAI), the Catalan Film Institute, and La Virreina Image Centre. Another important area in A Bao A Qu's activity revolves around providing training for teachers, educators and cultural managers. The group helped to design the initiative "Artists IN RESIDENCE at Barcelona Secondary Schools" and curated and coordinated 52 of the 77 residencies organised over the first seven editions of the programme (2009-2017). In 2015 A Bao A Qu was awarded the City of Barcelona Prize for Visual Art.

Antic Teatre – Art Factory, better known more simply as Antic Teatre, is a social and cultural centre housed in a building that dates back to 1650. Located between the Santa Caterina market and the Palau de la Música, in the heart of Barcelona, this is an iconic local site with a fine garden as well as a rich social and cultural history.
Antic Teatre is a leading venue on the independent live art scene today. Its mission is to promote and support risk and innovation in research into and development of new, multidisciplinary performing arts languages that eschew learned techniques and repletion of methodologies. The centre focuses on performing arts professionals, as well as paying particular attention to young and emerging artists presenting their first projects or shows and all experienced independent artists not yet established, as well as those with long and prestigious careers.
The centre also seeks to establish roots in the community and highlights the crucial, organising role of the territory in defining a social and cultural centre. Similarly, Antic Teatre goes beyond producing and staging shows to encourage artists to develop project with the local community and cooperating with all groups and artists that are socially and politically active in defending the interests of the sector and engage with the social reality around them in order to establish a place for meeting and reflection between the neighbourhoods, the city, the public and artists.
Antic Teatre joined IN RESIDENCE in the ninth edition of the programme.
http://www.anticteatre.com/en/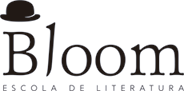 The Escola Bloom is a centre conceived, created and directed by writers, artists and teachers of literature from Barcelona. It runs writing workshops and seminars on literature and thinking for small groups of participants. The seminar format is unlike the traditional and somewhat passive form of the lecture, as it offers a forum for participative debate in which knowledge is not just passed on but produced. This emphasis on the generation of knowledge has resulted in the publication of the contemporary literary journal Carn de Cap, the first issue of which appeared in June 2018. This journal provides an outlet for dissemination and experimentation in the form of a literary periodical that is part monographic and part curation of an artistic project. In addition to being a laboratory for formats of discussion, analysis and creation, the Escola Bloom has developed into a meeting place for creators and thinkers in a range of disciplines, as well as a venue for experimenting in forms of interdisciplinary learning.
It is joining IN RESiDENCE in this, the tenth edition (2018-2019). 

The Espai 13 (Fundació Joan Miró in Barcelona) is a research and experimentation laboratory specialising in producing and supporting emerging local and international art. During the 35 years it has been in existence, it has provided a space for over 500 artists and 32 curators in more than 250 exhibitions. It has taken part in IN RESiDENCE since the fifth edition (2013-2014).
Methodologies, objects of study and the truths of scientific and humanistic disciplines have evolved over time due to the internal dynamics within the fields of study themselves. However, many welcome advances have come about thanks to certain individuals who have positioned themselves outside or on the fringes of the accepted wisdom within a field of knowledge and who have ended up revolutionising it. Monstrous individuals who tell the truth despite not being insiders and so give us clues to the logics of power that prop up these disciplines. Art may be that monster that tells the truth or at least points at the person telling it.

Experimentem amb l'Art has been working since 1993 through contemporary art and creative processes – understood as educational action – to foster our critical capacity, to question reality and to creatively transform our environment. Bringing art, education and citizens together facilitates spaces for events in which we can rethink learning as an experience, process and constant change.
It is joining IN RESiDENCE in this, the tenth edition (2018-2019).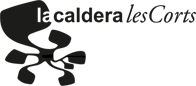 La Caldera is an art centre that has devoted itself since 1995 to artistic practices involving the body and movement and which has a stable base of member artists with long careers and considerable experience in diverse fields. Its activity revolves around accommodating and supporting artists' processes and proposing innovative contexts for sharing the results.
La Caldera aims to be a facilitating space that listens and assists and makes possible research, dialogue and the sharing of practices and knowledge between artists, as well as the dissemination of knowledge between members and to the general public. Since La Caldera's move to the Les Corts neighbourhood in 2015, it has been a part of the Network of Art Factories set up by the Institut de Cultura de Barcelona.
It is joining IN RESiDENCE in this, the tenth edition (2018-2019).

La Central del Circ is a circus creation centre managed by the Association of Circus Professionals of Catalonia (APCC) to provide professional circus artistes with the necessary resources for training, rehearsals and lifelong learning. Artistes receive help and advice in the fields of creation, management, production and promotion with a view to helping the circus to develop and grow in our country, generating synergies with other art forms and fostering contacts through local, national and international networks. La Central del Circ forms part of the network of art factories organised by Barcelona Institute of Culture, and aimed at generating spaces where artists can develop their creative work.
La Central del Circ is taking part for the first time in this, the ninth edition of the IN RESIDENCE programme (2017-2018). 
http://www.lacentraldelcirc.cat/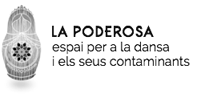 La Poderosa is a not-for-profit cultural association set up in 2003 to create, develop and research projects related to the performing arts that focus on the body and its performativity. It is also a physical space in the Sants-Montjuïc neighbourhood where artistic residencies and exhibitions specialising in new languages and expanded choreography are held.
Directed by Bea Fernàndez and Mònica Muntaner, La Poderosa aims to create specific frameworks for presenting art, synergies between up-and-coming artists and those who have already made a name for themselves, as well as experimentation with projects prior to the staged product. It is in this environment that in many cases the freedom and flexibility needed to develop innovation are found. In recent years, the La Poderosa project has grown in terms of its social, financial and logistical sustainability, generating synergies between different civic and collective cultural structures, and it now ranks as a centre of excellence in the city for many professionals and the general public.
It is joining IN RESiDENCE in this, the tenth edition (2018-2019).

L'Afluent is a cultural management co-operative that specialises in curating musical events and their technical and artistic production, as well as the overall running of spaces with cultural programmes. The co-operative itself was set up in 2017 but the members of its team have been working together for over a decade at Heliogàbal, where they pursued direction, artistic direction, management, production, communication and educational programmes.
At the present time, L'Afluent is responsible for the complete management and programming of the Sala Vol in Poblenou, the musical programming of BAM Fabra, the co-curation of the Sit Back season at L'Auditori, and the mediation of the musical programmes of the IN RESiDENCE programme, in which it has participating since the seventh edition (2015-2016).

The MACBA is an institution that works through art to foster research projects and to uphold education as an aesthetic practice. One of the main challenges in education is to break the traditional logics drummed into our bodies and subjectivities regarding who knows what and who does not, and who learns and who teaches. Our educational work is rooted in a critique of the disciplinary model of education and explores the possibilities of pedagogy as a liberating practice. We are keen to influence the communal, collective dimension that underlies every educational initiative and we regard the stimulation of the mind and the imagination as multidimensional processes that circumvent the thinking/acting disjunction and which are a constant feature of a particular set of situations, relationships and actions. We in the museum want to expand this capacity for collective learning, to create a 'being with' others in order to cultivate critical thinking, especially at a time when knowledge is believed only to be valuable when it serves a purpose or is regarded as dangerous or as an unproductive luxury.
The MACBA has collaborated with IN RESiDENCE since the third edition (2011-2012) and has been participating as a mediation team since the ninth edition (2017-2018). 

The Mercat de les Flors and El Graner are two public bodies that specialise in the art of dance and the languages of the body and movement. They complement each other in their programmes and services to dance creation, production, awareness-raising and research: the Mercat de les Flors is a flagship centre in raising awareness of and producing dance from home and abroad and has long experience in audience creation and in formulating educational programmes; and El Graner is a creation centre managed by the Mercat de les Flors within the framework of the Art Factories Programme.
The aims of the Mercat are to promote creation and research, to raise awareness of dance and the languages of the body and movement, to encourage participation thanks to its social commitment to disseminating dance, and to give everyone the opportunity to enjoy the artistic experience. El Graner engages in various lines of work to support the creative fabric by generating a range of contexts. Its core areas of activity are: creation, internationalisation, thinking, education and proximity. Among its various objectives, Graner provides residencies for dance creators, it runs artistic co-operation projects with other cultural agents, and it works to integrate the space into the neighbourhood. El Graner has participated in IN RESiDENCE since the fourth edition (2012-2013) in co-operation with the Education Team and the structure of the Mercat de les Flors.
www.granerbcn.cat 
www.mercatflors.cat/en

The Museu Nacional d'Art de Catalunya, in its capacity as a public body, encourages its social and educational usage with a view to serving as a space for knowledge, debate, social cohesion and participation, and it places its knowledge, collection and resources at the service of the public. The museum's goal is to present Catalan artistic expression across all eras and, at the same time, to present new knowledge resulting from its research and work with other institutions.
The Education Team at the Museu Nacional d'Art believes it is crucial to place visitors at the heart of its educational work and to foster participation, debate and a critical spirit. Consequently, its mission is to forge links between the thousand years of art held within the museum and the present in programmes such as IN RESiDENCE, in which it has been participating since the programme's fifth edition (2013-2014).


Sala Beckett / Obrador Internacional de Dramatúrgia is a centre devoted to drama creation and experimentation and, particularly, to promoting contemporary playwriting, as well as providing a meeting point for playwrights, other theatre artists and the general public. Sala Beckett and its "Obrador" (workshop) organise a wide range of activities, from training and experimentation programmes with differing degrees of specialisation to the regular production and exhibition of shows, as well as international courses, workshops and meetings, the publication of creative works and theory and the translation and promotion of particular authors, shows and works, always with particular attention to new forms of dramatic writing. Sala Beckett has taken part in IN RESIDENCE since the fourth edition of the programme (2012-2013).

Founded in 1976, the Teatre Lliure in Barcelona is one of the theatres that best represent the performing arts in Catalonia. It has two venues: one on Montjuïc, with a large auditorium and a small-format space; and the other in Gràcia, which has a medium-sized auditorium. Both these theatres present shows based on texts, ideas and proposals in diverse performing ambits and languages that all share a single purpose, which is to reflect reality.
The Teatre Lliure was founded on the basis of the premise 'a theatre of art for everyone', and its Education Service continues to take this slogan out to training centres and the education community in general. The aim is to provide insights into the performing arts through a rereading of the classics as well as its commitment to contemporary creation in order to fulfil its duty to nurture young people's critical spirit by inviting them to reflect on the society in which we live, while at the same time providing access to the performing arts in a manner that is both educational and fun.
It is joining IN RESiDENCE in this, the tenth edition (2018-2019).
/
Presentations written in 2018